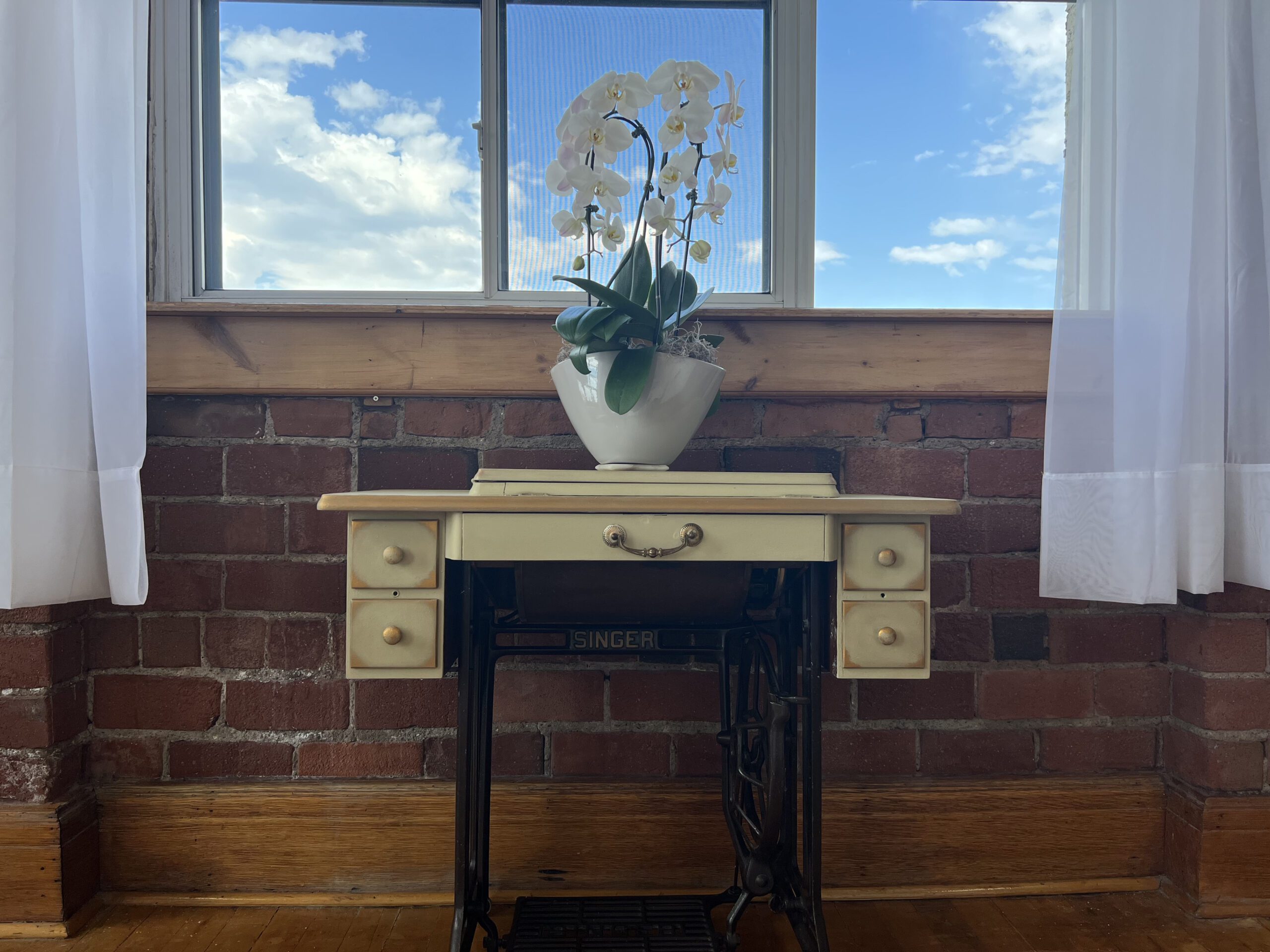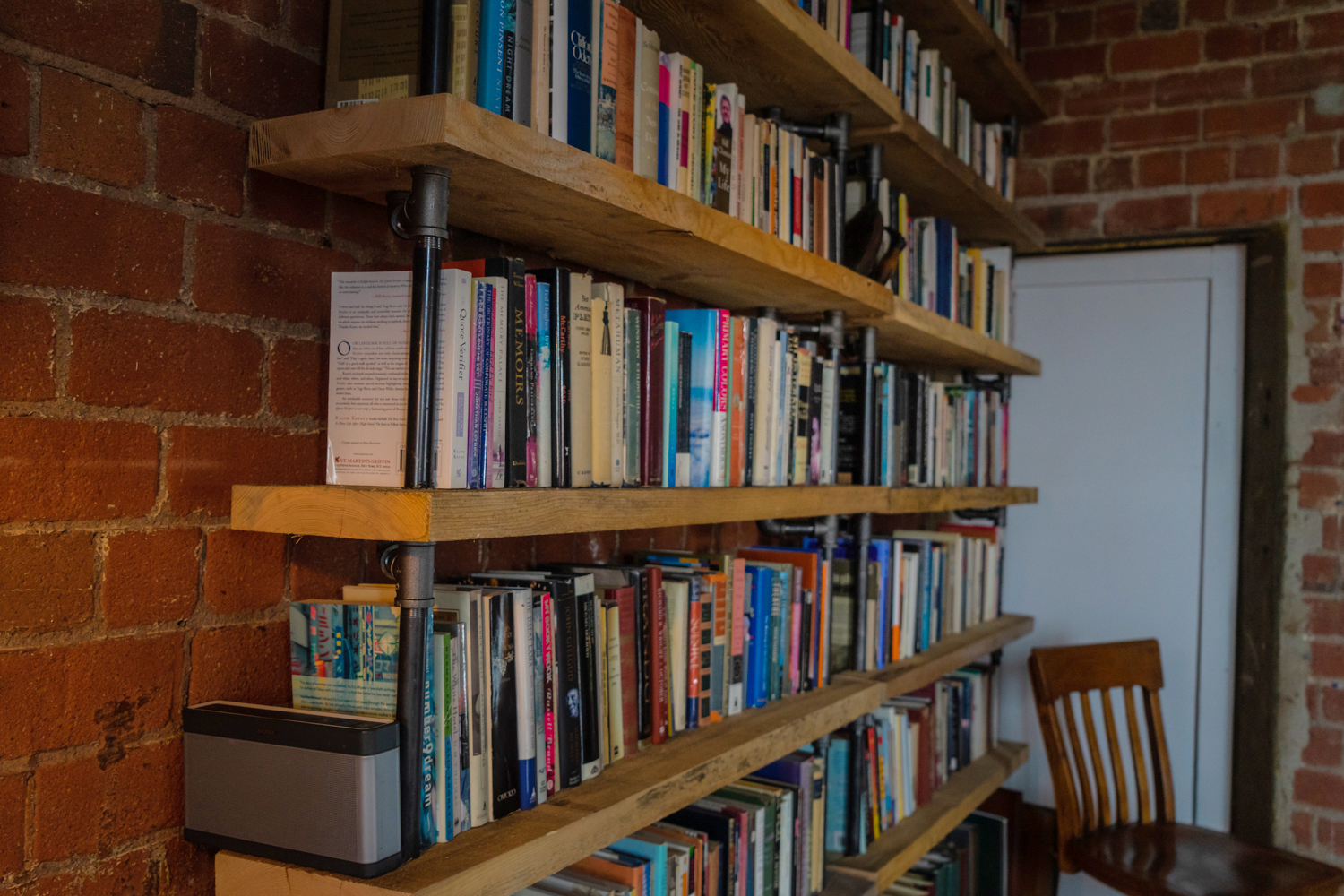 STUDIO RENTAL RATES
The studio is open for bookings 8am – 9pm Mon-Sun.
For same day bookings, and bookings outside business hours
contact the studio directly. >
Please read the studio policies before booking. >
STUDIO SESSIONS: 2 hour min.
Please Contact The Studio  for Half Day and Full Day Rates. 
Petite  Session:
$80/ hour + hst ( 1-4 people)
Small Session:
$95/hr +hst ( 5-8 people)
Medium Session:
$130 / hour + hst (9-15 people)
Grande Session:
$175 / hour + hst (16-20 people)
Payment must be paid in full to secure a booking.
*Please contact the studio for bookings larger than 20 people.
*Please be aware that the booking time includes set up and wrap. This means that if you need time to wrap after the booked time is completed, this is considered overtime and will be charged at the same hourly rate.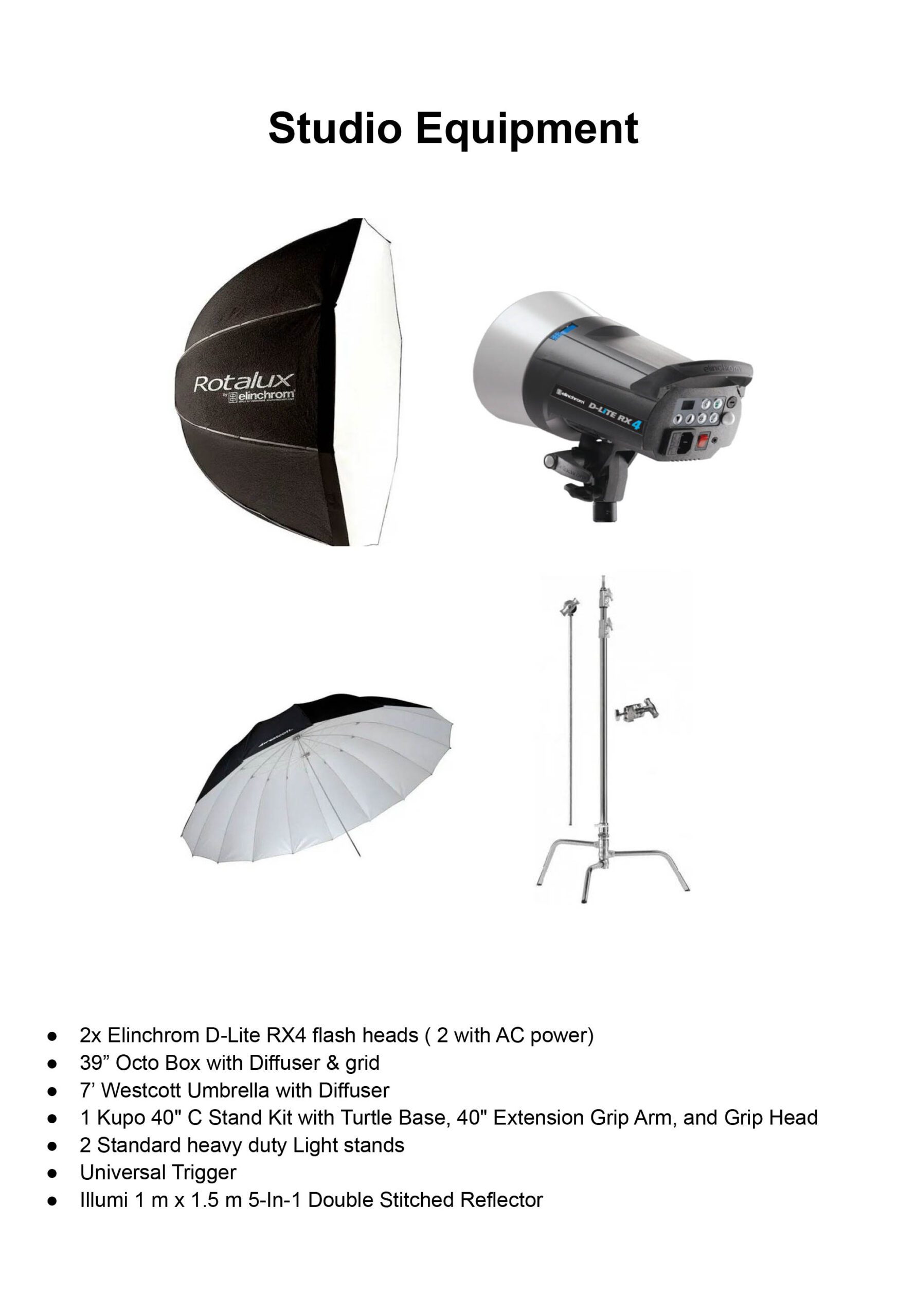 STUDIO EQUIPMENT
Equipment Rental Policy
● The renter is responsible for any and all damage to equipment as a result of usage during the session.
● The credit card on record will be charged, unless another form of payment is negotiated, to replace or repair equipment.
● Any damage must be reported to studio staff immediately.
● The renter is responsible for the safe use of equipment.
* Please ask about equipment if you are unsure of its use.
$20/Session
Rental Fee [Add to cart]
> 2x Elinchrom D-Lite RX4 flash heads ( 2 with AC power)
> 39" Octo Box with Diffuser & grid
> 7' Westcott Umbrella with Diffuser
> 1 Kupo 40″ C Stand Kit with Turtle Base, 40″ Extension Grip Arm + Grip Head
> 2 Standard heavy duty Light stands
> Universal Trigger
> Illumi 1 m x 1.5 m 5-In-1 Double Stitched Reflector
BY BOOKING YOU AGREE TO THE STUDIO POLICIES: