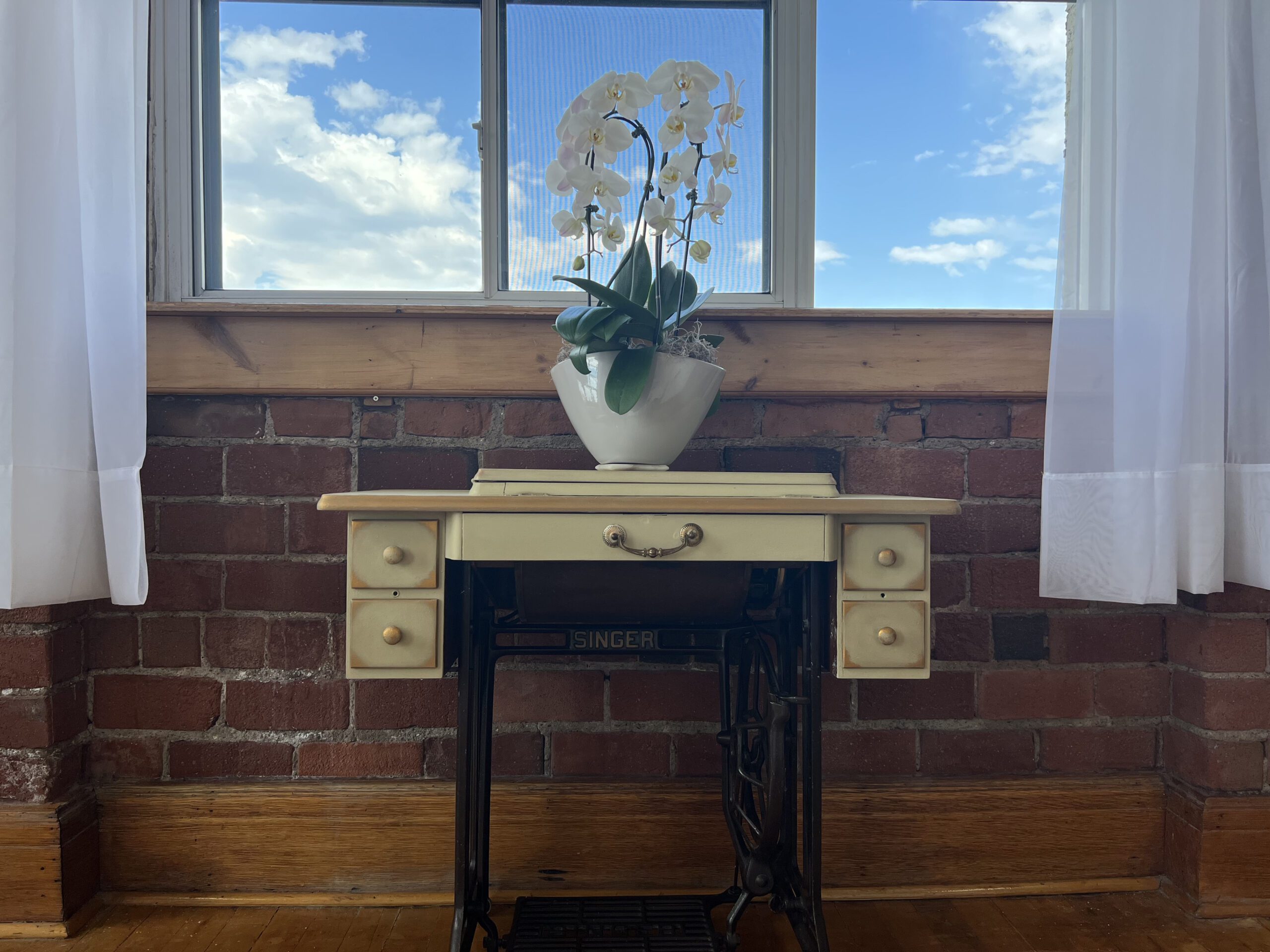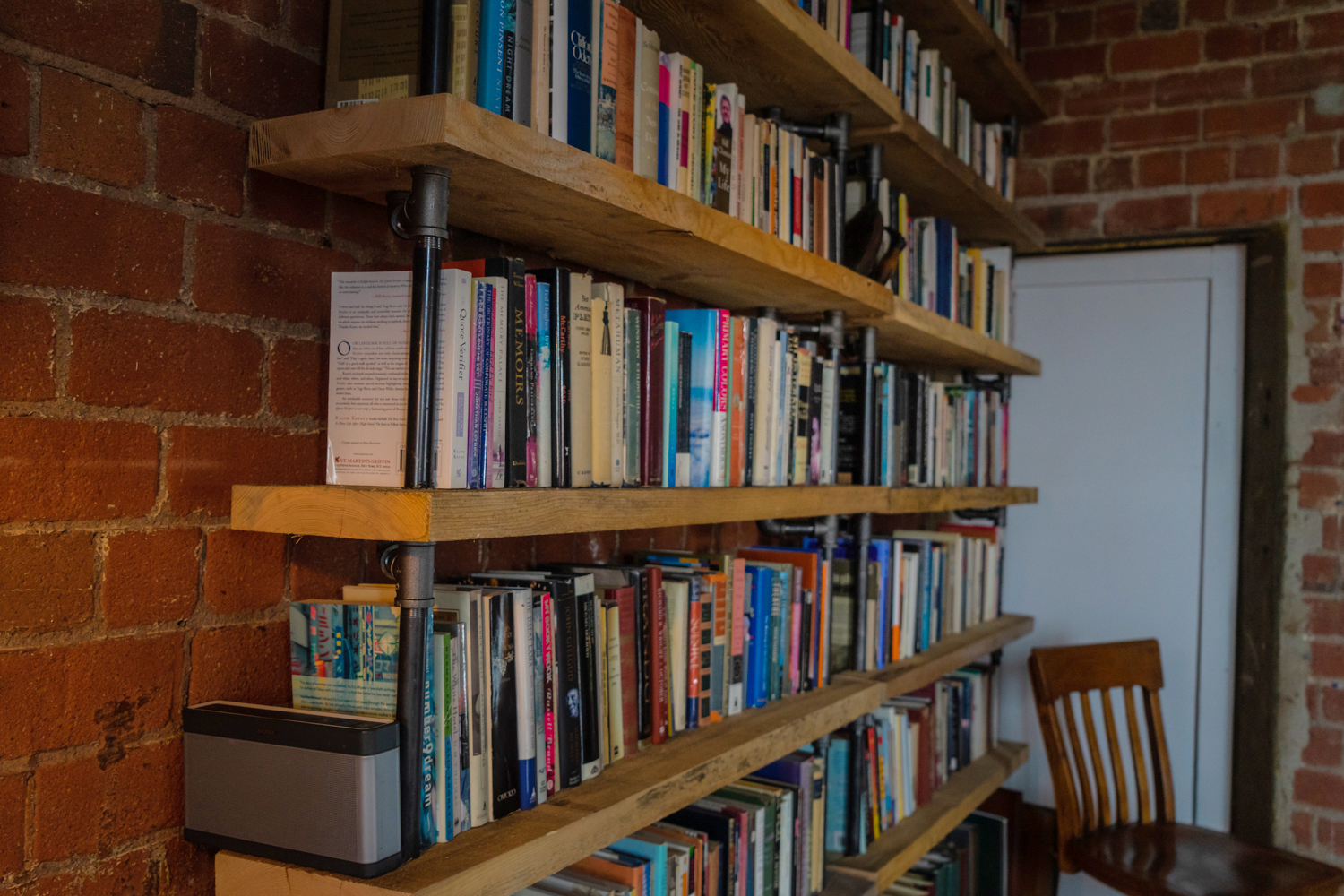 STUDIO RENTAL RATES
The studio is open for bookings 8am – 9pm Mon-Sun.
For same day bookings, and bookings outside business hours
contact the studio directly. >
Please read the studio policies before booking. >
STUDIO SESSIONS: 2 hour min.
Petite Session:
$80 / hour + hst (1-4 people)
Small Session:
$110 / hour + hst (5-8 people)
Medium-sized Session:
$135 / hour + hst (9-15 people)
Grande Session:
$175 / hour + hst (16-20 people)
Payment must be paid in full to secure a booking.
*Please contact the studio for bookings larger than 20 people.
*Please don't sneak extra people in. Even if I don't say anything, I usually know. Plus, it's just not cool.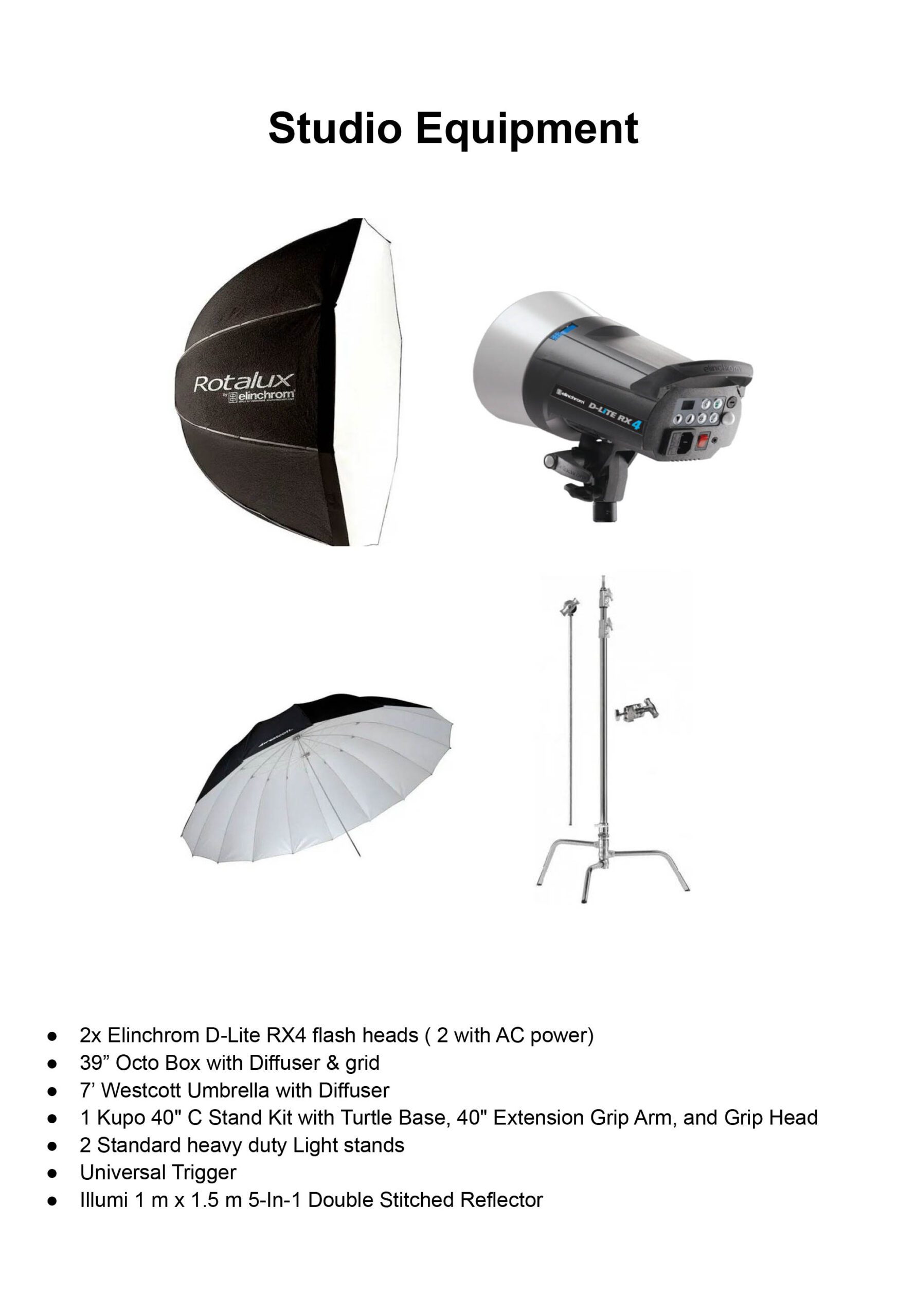 STUDIO EQUIPMENT
Equipment Rental Policy
● The renter is responsible for any and all damage to equipment as a result of usage during the session.
● The credit card on record will be charged, unless another form of payment is negotiated, to replace or repair equipment.
● Any damage must be reported to studio staff immediately.
● The renter is responsible for the safe use of equipment.
* Please ask about equipment if you are unsure of its use.
$25/Session
Rental Fee [Add to cart]
> 2x Elinchrom D-Lite RX4 flash heads ( 2 with AC power)
> 39" Octo Box with Diffuser & grid
> 7' Westcott Umbrella with Diffuser
> 1 Kupo 40″ C Stand Kit with Turtle Base, 40″ Extension Grip Arm + Grip Head
> 2 Standard heavy duty Light stands
> Universal Trigger
> Illumi 1 m x 1.5 m 5-In-1 Double Stitched Reflector
BY BOOKING YOU AGREE TO THE STUDIO POLICIES: